We are open from 8:00am to 5:30pm to help you with all your healthcare needs.
Access strictly by appointment only, and by use of the intercom. 
We appreciate our phone lines have been exceptionally busy and understand it can be difficult to get through. For routine inquiries it is best to contact the surgery between 11:30 and 2pm or 3:00 to 5pm when the lines are freer (peak period 8am to 8.30am).
We have recently introduced a telephone call queuing system and reports have shown this has vastly improved the management of our incoming calls.  Thank you for your patience with this service. 
Fairview Medical Centre: (01) 8339856
Lines less busy between 11-2pm & 3-5pm 
Out of hours service – after 6pm and weekends after 6pm, please contact DDOC  0818 22 44 76 
Note New DDoc Number from July 1st 2022

Location
37-39 Fairview Strand, Dublin 3, D03 F8C2
Contact details
Phone: 01 8339856
Fax: 01 8530891
Email: [email protected]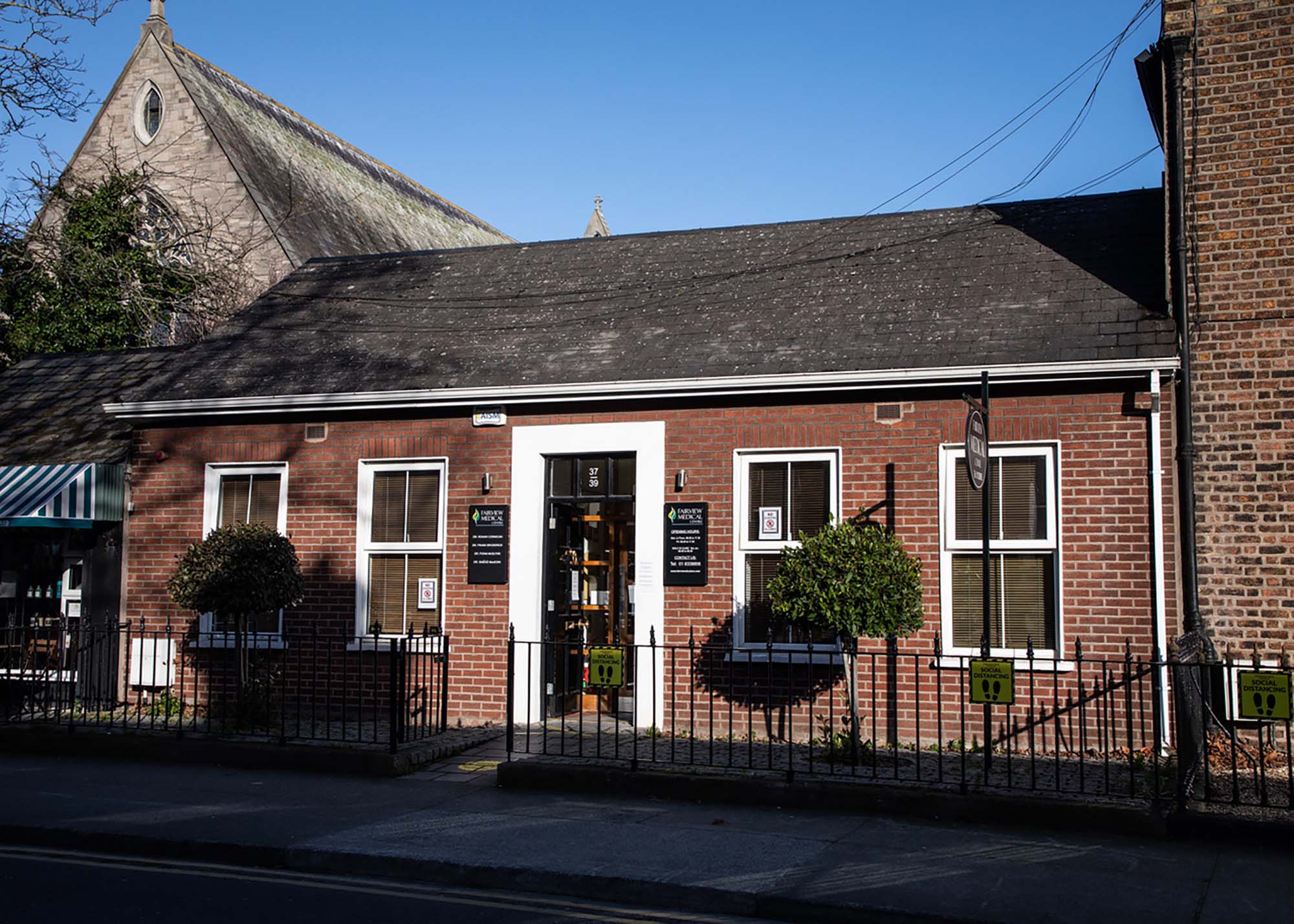 Location
37-39 Fairview Strand, Dublin 3, D03 F8C2 
Clinic Hours
Mon-Thurs: 8am – 5.30pm
Fri 8am – 5pm
Sat- 8am – 9.30am
(Emergency Walk-in Clinic)